Edmonton Oilers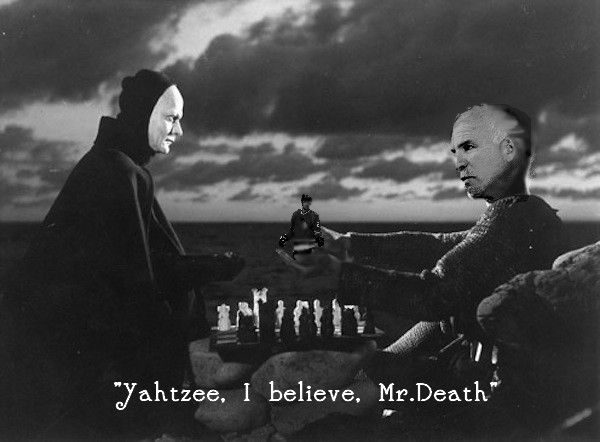 From the Genius that brought us "John Scott as Power Play Forward" and "Daniel Carcillo On The 2nd Line", Joel "Stache" Quenneville is proud to present "Michal Handzus: Winger". I think he's doing it on purpose at this stage, just to annoy.
We failed to recap the first regulation loss (my fault) that bucked the point streak to open the season but the difference in both that contest and this one against the Oilers was the same. One bad period where the Hawks surrendered four goals and it put the game out of reach. The difference between Friday and Sunday's game was that Chicago battled back and nearly completed the comeback against the Oil.
And the beat goes on… Just 24 hours after shutting out Columbus and extending their points streak to 18 to open the lockout abbreviated campaign, the Blackhawks once again go to the ice at the United Center against a bottom 5 team in their conference. A game the Blackhawks would like to have prior to heading on to proper competition in St. Louis on Thursday. The Oil have been a bit of an up and down group, something you'd expect out of a young team like this. Tonight they'll be without Taylor Hall after his indefensible knee dust up with Cal Clutterbuck. It's the last game he'll miss before returning to action.